HIGHVIEW℠ Design Center
Highview Wealth has an advanced design center missing from other firms.
The term "advanced design center" simply means that Highview Wealth, with the help of outside team members if needed, designs a plan ("case design") to help clients achieve asset protection, reduce or eliminate income, capital gains and estate taxes, secure a reliable retirement income, and efficiently transfer wealth to descendants and/or other beneficiaries.
Thus, a comprehensive financial plan addresses asset protection, tax minimization, stock-market risk reduction, retirement and long-term care planning, and legacy and estate planning.
As stated in other parts of this website, no one advisor can have all the answers to every client's questions or needs.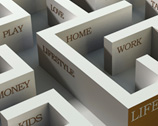 The design center is most beneficial to clients who make more than $150,000 a year in income or have estates of $3,000,000 or more.
What makes the design center unique? Several things:
The design team is headed by Highview Wealth's principal, Thomas Swenson, J.D., a registered Investment Adviser Representative, a specialist in asset protection and estate planning law, and a licensed independent broker of life insurance and annuity policies. Highview Wealth has a network of experts in investing, financial management, law and taxation. The affiliation with Virtue Capital Management, LLC, provides access to sophisticated managed-risk investing strategies and an advanced money-management platform. The design team also relies substantially on the knowledge and resources of Roccy DeFrancesco, J.D., probably the country's best single source of educational materials and cutting-edge analysis in the fields of low-risk investing and retirement income planning.
The design team is NOT housed at an insurance company, marketing organization (IMO or FMO), or broker-dealer. This is key because such design teams usually are self-interested or "captive", in that they "sell" or "push" products sold by their employer-companies (thereby limiting their ability to do what is right for the client).
Another main difference between the HIGHVIEWSM Design Center and others are the advanced techniques that others do not even know about. No other financial advisory design center is more familiar with all of incomplete-gift non-grantor trusts (INGs), irrevocable life insurance trusts (ILITs), intentionally defective grantor trusts (IDGTs), grantor-retained annuity trusts (GRATs), self-canceling installment notes (SCINs), asset protection, international planning, captive insurance companies, freeze partnerships, super 401(k) planning, Cash Balance Plans, 412(e)(3) plans, 401(h) plans, carve-out planning, retained earnings rescue, special non-profit deferred compensation plans, supplemental executive retirement plans (SERPs), ESOPs, life settlements, modern reverse-mortgage strategies, premium-financed life insurance, 529 college-savings plans, and the list goes on.
If you believe you could benefit from the HIGHVIEW
SM
Design Center to grow and protect your wealth, please
click here to email
or phone 303-442-3100. To sign up for a free 15-minute consultation,
click here
.