Welcome to Highview Wealth …
Growing Wealth for Retirement Begins with Risk Management
[After reading about risk, get your personal RISK SCORE below.]
Highview Wealth works in a group of specialists whose goal is to grow your money and protect your future. They are experts in such fields as managed-risk investing, financial planning, retirement planning, life insurance and annuities, asset protection, long-term care solutions, and medicaid planning.
From 2000-02 the S&P declined 47%; the NASDAQ declined 78%.
From 2007-09 the S&P declined 56%: a 60/40 blend of stocks and bonds declined 33%.
While less dramatic, in 2018, the S&P 500 and NASDAQ both declined about 5%, although maximum intra-year drawdowns approached 20%.
Lessons: A Lost Decade and More…
For buy-and-hold investors it took almost 13 years — from March 2000-January 2013 — just to recover what they had lost in the S&P downturns. They made nothing and would have seriously depleted their nest egg had they taken money out for retirement or emergencies.
 Click Image to Enlarge
Can You Afford to Proceed with Business as Usual?
After bottoming out in March 2009, the S&P completed an 8-year bull market run that has more than tripled its value. Yet over the same time, the actual economic statistics indicate a weak recovery. Does that make sense to you?
2 Major Causes Boosted  the Market's Climb:
The Fed's quantitative easing (QE)
Corporate stock buybacks
But the Fed has now ended QE and begun a series of rate hikes. Also, insider selling from corporate executives continues at record levels over recent years.
Could we experience "déjà vu all over again"? Can you afford to lose 20-50% of your nest egg, or perhaps even more, in a prolonged drawdown? A major problem of a drawdown is that if necessity forces you to take out money during the downturn, then you need to sell even more equity stock to get the needed amount of dollars, and then there is correspondingly less equity stock remaining for growth.
 Click Image to Enlarge
---
An Invitation to Start Managing Risk

The fact that you've taken time to visit the website suggests you're thinking about managing financial risk.
A good place to start the process is the Risk Analysis Questionnaire. Based on information you enter about your current financial situation and goals, as well as your personal risk tolerance (your attitude towards accepting or avoiding risk), your Investment Risk Score will be calculated. The Risk Score indicates the level of investment risk suitable for your financial needs and goals.
You are invited to complete the complimentary risk analysis.
After you have completed the form, you will be contacted with suggestions to improve your current financial situation.

Thank you for your time and consideration…..
Thomas Swenson, J.D.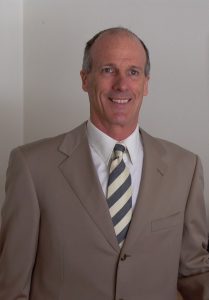 Highview Wealth
To find out more about your risk profile and how much risk is in your current investment portfolio, please click here to email Highview Wealth or phone 303-442-3100. To sign up for a free consultation, click here.